[more details coming soon]
German university "Fachhochschule des Mittelstands"
During her 3-years studies, Sabrina supported us with our social media channels, mainly Snapchat and Instagram. She independently developed topics, wrote story boards and implemented the content in a creative way, mostly in the form of "stories". She attended trade fairs and events (i.a. DMEXCODigital Marketing Conference) and reported on the spot. Sabrina worked conscientiously and showed a high degree of personal initiative.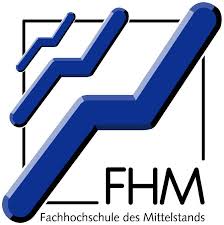 Branding Photographer Christina Spörer 
I needed content for my website that explains my approach around photography. Sabrina asked me detailed questions what I want to bring across to my potential clients and how I want to portrait my work. Within a few days she had written up an amazing text that was perfectly fitting for my website in terms of wording and matter. Sabrina made it super easy to work with her and I am very happy with the results. I would work  with her again in a heartbeat and I am looking forward to future projects together with her.